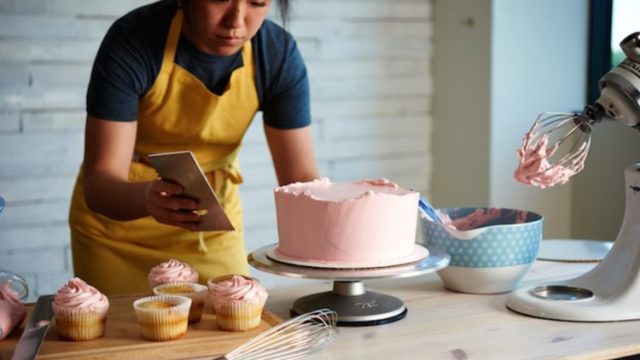 The cakes are the star of every occasion but did you know that every country has a different taste to it?
Well, the cakes differ from region to region and if you ever happen to visit any country don't forget to taste their way of making a cake, it is not that they have a cake which is just different in taste but they have a cake which is just known to delight their sense and when the traditional cakes are shared with others the cake in itself gains popularity, you can always order cake online in delhi and just enjoy.
The conditions are such that we are not able to enjoy the delicacies from around the globe but one thing there is that you can always reach out to the bakes nearby and just order one for yourself and in this way, you will be able to enjoy the cakes that are there. And if you know nothing about the delicacies of the globe then you can always read further to find it all out and just go for the one's which you think that you have not tasted as yet.
Here are a few:
PAVLOVA: NEW ZEALAND AND AUSTRALIA
You must be remembering the famous Russian dancer Anna Pavlova with this cake and yes! It is named after her when she visited New Zealand and the best thing about the cake is that it has a meringue shell-like texture on the outside but when it comes to the middle it is just soft almost like a marshmallow. Another best thing about the cake is that it Is just healthy as it is embellished with a lot of berries and another beautiful way to just have a little heat in a cake that is just sweet.
MOCHI: JAPAN
These cakes are made from the rice paste but look cute as compared to other cakes. These cakes are eaten on New Year's Eve but many people just find them in the shops as well. These cakes are just known to be combined with a myriad of ingredients and since they are just using the rice paste these cakes are moulded easily as well. So, this is also one thing that you must try this year. This cake is found in various varieties as well. If you just happen to find one, make sure that you ask about the other varieties as well.
BREUDHER CAKE: SRI LANKA
This is similar to the brioche that is available and it has the soaked raisins while also featuring the blood oranges that are there this cake is just perfect when it comes to having a birthday cake, and surely it is a buttery cake and contains east as well but is a perfect choice if you just want to try something new. You can glaze it or just use some powdered sugar on it, it will just taste heavenly with either of them. Make sure to give this a try if you have not as yet!
TARTA DE SANTIAGO: SPAIN
Well, another cake that is just a lip-smacking delicacy. The cake is also known by the name of the St. James cake, this cake has the St. James cross or the sword formed with the powdered sugar which is just amazing, it is known to have originated from Galicia which is the northern region of Spain, this cake also has the almonds in it and when it comes to the Spanish cakes the almonds do play a crucial role in their cakes so remember if you just happen to make it on your try to add some almonds.
Suggested Read: Best Gift Ideas for Everyone around You Revealed
PANETTONE: ITALY
It is seen as a sweet bread loaf which is known to have originated from the north of Italy. It is known to be eaten around the New Year's Eve or the Christmas cake and is considered as a really good dessert as well. There are raisins in the cake but there are times when we can find different types of fruits in it as well so this cake just becomes ideal for everyone and is often served with the hot drinks such as hot chocolate etc. you must try this delicacy this Christmas!
There is a whole realm of xmas cakes that is yet to be explored, these five are just amazing and there are many more delicacies in the list which are yet to be talked about so you can always have these to yourself and just enjoy these cakes to the core and with time as they come or if you happen to visit any of these places in the future make sure that you are going to have them!