Peru is a cultural country, it has a lot of art and many stuffs that make you fall in love with them, many people, especially tourists buy Peruvian products for decorate their homes, that´s why now, we´ll show some items that you can use it to change the look of your house.
Blanket
Having a blanket in your couch is really important, you can use it when you are watching a movie or to warm you up in a cold night, a peruvian blanket will be the perfect option for you, with a blanket like this, you don´t have to think about anything else for your couch, the blanket does the whole work.
These blankets are very traditional in Peru, and it changes depending the place. The colors or the figures change, some of them are more brighter or bigger, most of these blankets have figures as flowers or geometric shapes.
In the highlands, women use these blankets to carry on her children on her backs, this blanket is called "Lliclla", this garments allow them to work without neglecting their children.
Suggested Read: 8 stunning bridal portrait ideas for the ravishing brides
Ceramic
One of the most popular souvenirs for the tourists are the ceramics, the art of make products with clay. There are many stuffs made with clay as pots, plates, cups. Also, there are other figures, the most common are the Pucará bulls, people, animals, and characters of Peruvian culture.
The characteristic color of this ceramics are the brown tones but now, many of these products has more colors, but it always combining  with the natural color of clay.
Paintings
The paintings always represent a country, Peru is not the exception, most of the paintings represents the Peruvian culture.
These piece of art change depending the city where you are, if you are in the coast, there will be more pictures representing this place, most of them are fruits, landscape and beaches. In the jungle, its art is very different, they paint their native animals, the nature of this place and the people who live in here. And last but not least, the Andean art is the most popular, it´s very characteristic for their folklore pictures, people working in the field, especially women, the landscape, houses and more things that represents this wonderful place.
Embroidered pillows
The handmade embroidery is very traditional in Peru, in this country the embroidery can be in everything, clothes, blankets, shoes and pillows. A pillow is a best option to have and decorate your couch or your bed. There are many figures, the most common are the flowers, and one thing that are representing in the embroidered pillows are the colors.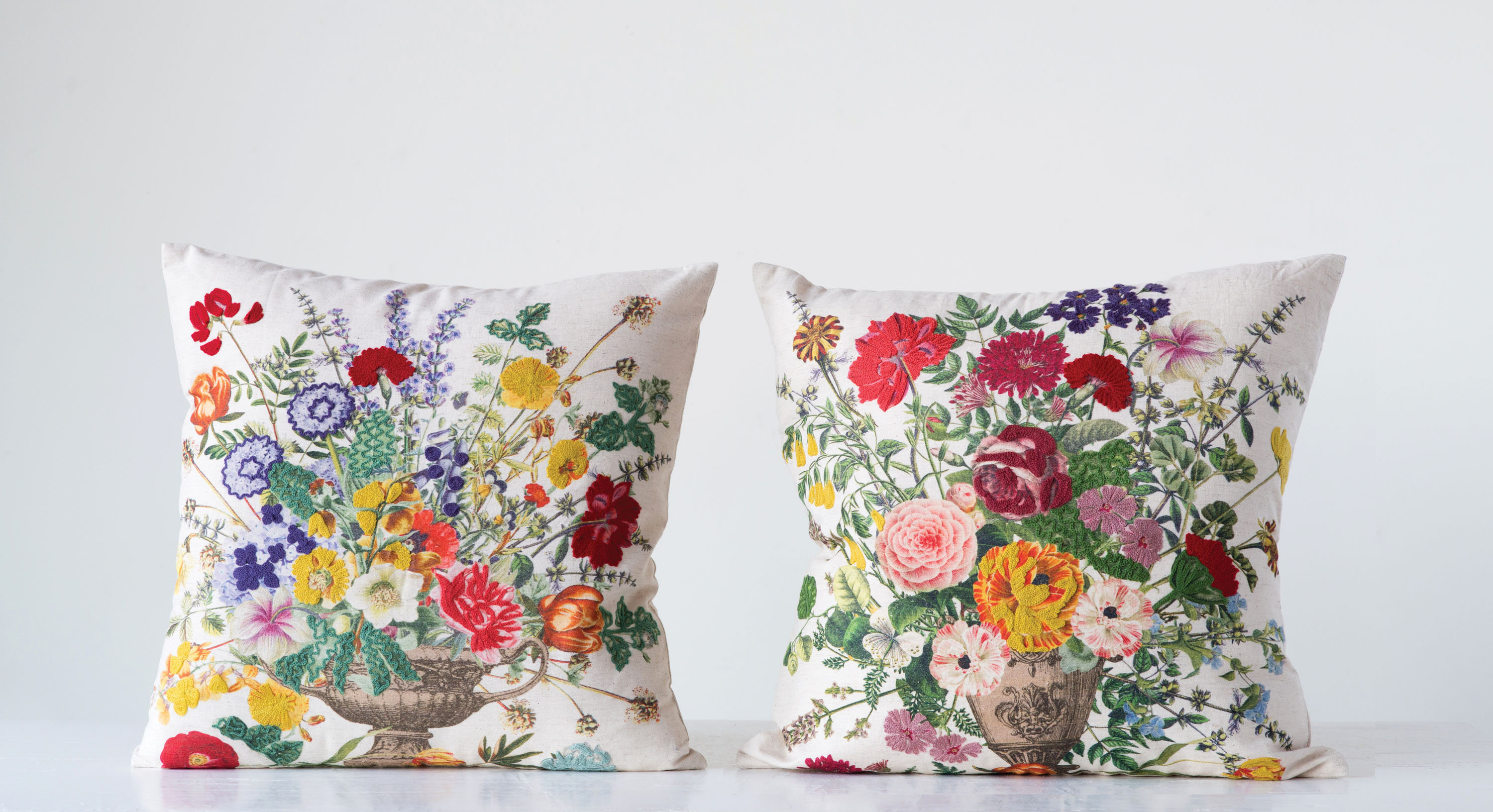 Suggested Read: 5 Perfect Farewell Party Outfit Ideas
Peruvian dolls
If you like to have figures or dolls in your house, you can try to change your usual figures for peruvian decor, there many figures as barbie dolls with peruvian clothing, this can be a great ornament for your daughter's room, there are also teddy bears made with baby alpaca wool, this fiber is hypoallergenic and soft for your child.
Suggested Read: Superb tips Of Birthday Gifts For Boyfriend