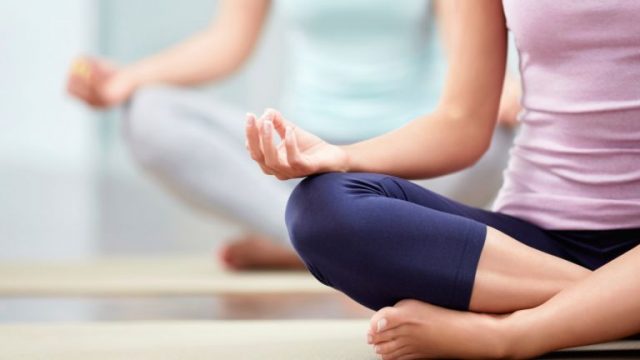 Body
Yoga is a way of life, it is an exercise regime, and it is a spiritual discipline. There are so many ways to describe Yoga; however, the majority of people who join Yoga classes want to learn it to get physical benefits, or to lose weight, or to keep fit and gain strength, without putting too much pressure on the body. Whatever is the reason one has to join Yoga training, one reaches a stage when the poses become easy to perform, and the goal of losing weight, keeping fit and gaining strength is achieved. One faces a question what next, stop now, learn something else or go deeper into the practice. If the decision is to continue, you are faced with the question of how to improve your Yoga practice. If you are determined to continue you have to put an extra effort into the practice and work with an instructor who will take you beyond bending, standing, and breathing postures. Yoga teacher training Course is a great way to learn more about yoga and meditation.
Suggested Read: 5 of the Healthiest Foods that Attract Pests the Most
Become aware of the connection between mind and body
To create mind and body awareness you need to focus on the awareness of your muscles and make them stronger. You need to do exercises that focus on each muscle; these exercises are not found in Yoga practice. You use stronger muscles built by doing exercises which are not part of Yoga practice to improve Yoga postures.
Different muscles are used in different postures
Each posture uses different muscles to perform it to perfection. If you are not using appropriate muscles, you are likely to injure yourself. Understand what muscles you should use for a particular posture and use them.
Understand correct feeling
 It is important to know what feeling you should have while performing different Yoga postures. It helps if you know what muscles to use for which posture, which one to flex and which one to extend and most importantly which muscles you should not strain. Knowledge of postures and muscles would help you to avoid hurting your back or shoulders, in the long run. 
Suggested Read: All The Weight Loss Advice You'll Need
Practice to hold postures for long
The best way to get benefit out of each Yoga posture is to hold it for a longer period. The more time you spend holding a posture the more benefit you will get.
Perform postures in your own way
It is best not to copy others and develop a way that depends on your own individual level. Each individual has his or her own level of physical fitness and it is best to understand and work within that level.
Understand the concepts of 'active mobility' and 'passive flexibility'
 In Yoga when you perform a posture using the strength you have built you are actively mobile, whereas if you take help from a gadget to perform a posture you are passively flexible. One has to understand how to use active mobility to improve practicing postures, rather than use passive flexibility, for example, if you lift your hand and foot at the same time while practicing a posture you are using active mobility; however, if you put your in a sling or take the help of a stool to hold a particular posture you are passively flexible.
Suggested Read: Muscle Building Simplified: A Guide For You
Combine Yoga practice with other fitness regimes
To get the full benefit one has to combine Yoga with other fitness regimes, like muscle building or improving physical strength. Some Yoga postures require strength and flexibility and in order to perform them well, you need to strengthen your muscles by lifting weights or use a rowing machine to strengthen your leg muscles.
If you want to become a certified yoga teacher and start your own yoga studio then you can join the 200 hour yoga teacher training course in Rishikesh and start your new career.